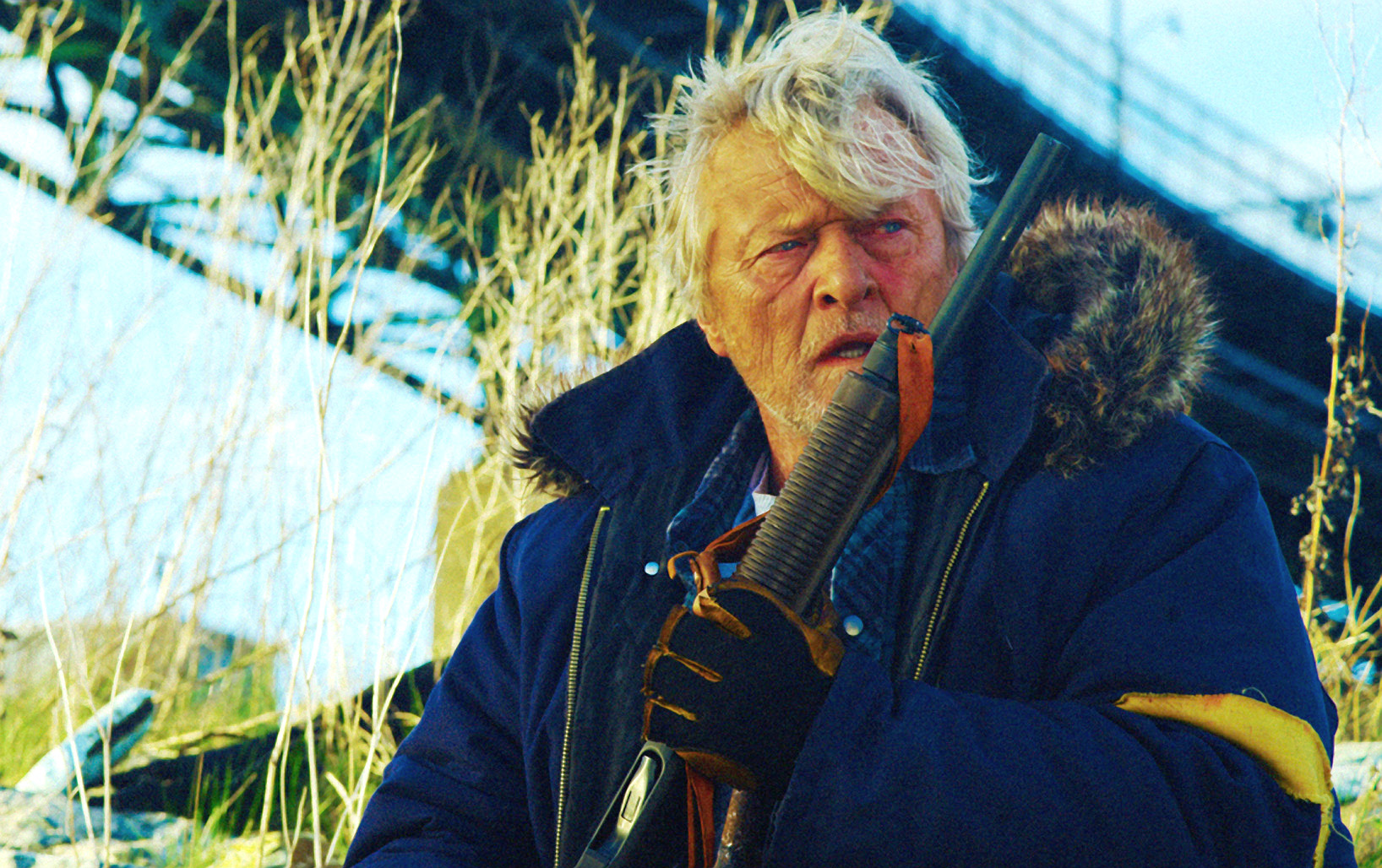 Survivor Man can suck it.
On DVD this week, three movies you might not have seen or heard of, but that you definitely should. An exploitative (in all the right ways) B-movie Grindhouse urban adventurer epic - Hobo With a Shotgun. A French drama about monks massacred in North Africa in the 90's, partly inspired by a true story - Of Gods and Men. And a film about immigration, specifically how far a woman will go to protect her son - Illegal.
This is my first post in about a week, so I won't bog you down with any sort of prolific piece about each film. Let's cut straight to the chase. You want to know which one to see, right? Of course. The correct answer to that question is all three. I always urge my readers to see anything they can get their hands on. But, sometimes money is tight and you can't rent everything in sight. Well, this is where we help you make a decision.
And as long as that decision is Hobo With a Shotgun, you're on the right track.
Hobo With a Shotgun - I said before it was exploitative, and it is. I also mentioned that it's a B-movie pastiche of everything that made 70's/80's Grindhouse cinema so damn endearing. Okay, well, I didn't say exactly that. But it was implied, non? Rutger Hauer (whom you know from Blade Runner and The Hitcher) stars as the titular transient with an ax to grind. Or, rather, a shotgun to pump. He hops off a train car and stumbles into a town filled to the city limits with violence, pedophilia, prostitutes, drugs, etc. And to give an idea of what this movie is, the pedophile has no lines and wanders on and off screen laughing for no reason. Dressed as Santa Claus. Hobo is ultra-violent, mind-numbingly so. But, it never takes itself seriously. I mean, there's a robot army and a mutant octopus. How on Earth could it?
Of Gods and Men - There's always something special about French dramas. French cinema in general is pretty infallible, but a stellar French drama represents, usually, the best of film. Of Gods and Men is certainly no exception to that rule - a stronger than hell screenplay telling a wonderful story, helmed beautifully by its director, stacked with brilliant performances from great actors. The only problem I have with this film is that it has an odd sense of distance between the viewer and the film itself. It was probably intentional, but it hinders the viewing experience a wee bit. Still, it's definitely a film that should be checked out. And it's timely, given the multicultural discomfort regarding Muslims in our society. The film is based on the true story of a group of monks who were kidnapped in North Africa in 1996.
Illegal - It's easy to dismiss films about immigration as something emotional exploitative (as opposed to physically exploitative like Hobo With a Shotgun). But, there's one film I can think of that puts that claim to rest, almost eternally. The Visitor, from 2008. One film, however, that almost confirms that claim is Crossing Over with Harrison Ford and Ray Liotta. Illegal, though, is a film that rests comfortably in the middle of that spectrum. It has enough emotional exploitation to make the film tug on the appropriate heartstrings, but captures enough realism to not seem like a soap opera. And the film's lead actress, Anne Coesens, is absolutely wonderful. She's worth the price of the film alone. The film, if you aren't aware, is about a Russian immigrant separated from her child after running into the police at the wrong time. And just how far she'll go to get back to her child, and what she'll endure in the meantime. It's very touching, and expertly done.
There we have it! If you have a shotgun to your head, you'll obviously pick the Hobo, sure. But, I strongly suggest giving all three a chance if you have the time.
Happy watching! And happy 4th of July!